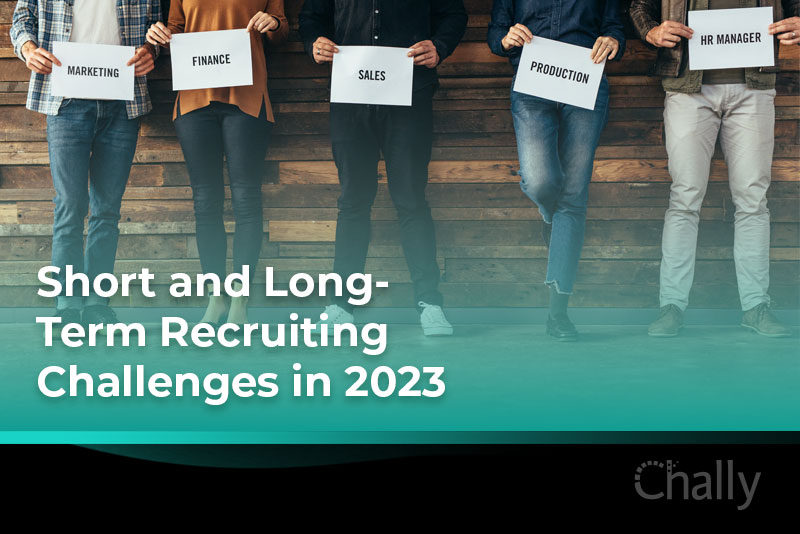 January 10, 2023
There will be many existing and new recruiting challenges 2023 that recruiters will face. Hiring problems are not new to businesses. Changes in the economy, a decrease in workers, and the demand of candidates for remote work are forcing recruiters to adjust their strategy to adapt in the current job market. What are the recruitment challenges 2023 may bring?
Consider a talent assessment platform to overcome challenges in hiring employees.
Staffing Industry Trends and Challenges
Recruiting isn't a one size fits all approach. Recruiters must adapt to overcome challenges hiring new employees in a job market that is constantly evolving. Staffing challenges aren't new to recruiters, but the type of challenges they face often change due to the competitive job market, state of the economy, and the talent pool.
Staffing Trends and Challenges in 2022:
Remote work is here to stay. According to Robert Half about 50% of workers would quit if they were required to return to the office full-time.
Gig work is more in demand as workers fill the cost of living gap caused by inflation.
There is a labor market shortage with the workforce still below the pre-pandemic level.
New Short Term Hiring Challenges
There are several current hiring challenges when it comes to recruiting talent. Hiring problems aren't unexpected but with the right tools and strategy, many can be alleviated. There are many short-term problems caused by the current economy and concerns with world events that will continue to be hiring challenges 2023.
Factors contributing to short-term staffing issues:
Unskilled workers are creating talent shortages
Rising inflation is forcing employers to pay higher salaries
Lack of engagement and burnout is leading to candidates ghosting employers
Remote work makes it challenging for recruiters to grasp how successful a prospect will be
Talent Shortages
There are many recruiting challenges 2023. A talent shortage is one challenge that industry leaders have been predicting – and we've only begun to start seeing. A lack of skilled workers is reducing the talent pool for recruitment, even outside of busy seasons. So, how can you hire top talent in the midst of a shortage of skilled workers?
Hire engaged, motivated employees by using a talent assessment to match candidates with your job openings. Rather than higher externally, consider internal promotions or lateral moves. Grow your internal workforce by upskilling and offering competitive compensation to retain staff to avoid talent shortages 2023.
Rising Inflation
One of the largest staffing challenges 2023 is due to rising inflation. The pandemic was a driving force behind the great resignation where a record number of employees were leaving their jobs. Many were leaving for a higher salary to account for the rising cost of living.
This is especially challenging for small businesses who cannot compete with the salary and benefit packages of large corporations. As businesses are investing more in top talent it becomes even more important to ensure they're screening candidates thoroughly to ensure their new hires will be engaged, productive, and successful within the company.
Ghosting employers is becoming more common and will continue to be a difficult recruiting challenge 2023. When a candidate ghosts an employer, they've stopped communicating with that employer altogether. It could be they didn't show up for an interview or even their first day on the new job. But what is making ghosting commonplace?
The job market is competitive and it is certainly a candidate's market. Many available jobs means that the candidate has options and could have multiple offers they can consider. A strong recruiting strategy with plenty of communication and engagement will cut down on candidate ghosting. Let the candidate know that they matter to your company.
Remote Work
Thanks largely to the pandemic, remote work has boomed. Companies were forced to adapt to ensure operations continued to run smoothly. Remote work is here to stay and while there are those that do enjoy heading into the office, many workers prefer having the option of working from home due to the flexibility, comfort, and no commute time.
When it comes to recruiting, it can be a challenge to know how productive a candidate will be in a remote setting. Predictive assessments like Chally provide recruiters with key insights to a candidate's job engagement.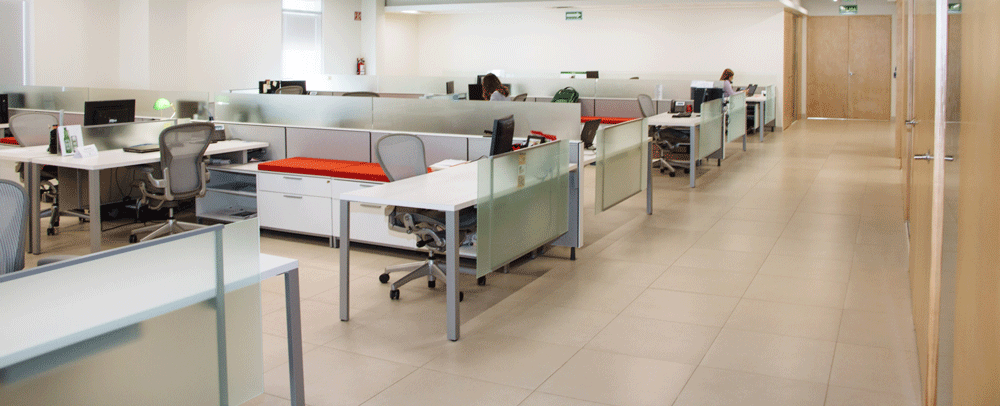 Long Term Recruiting Challenges
There are many challenges in the staffing industry that are here to stay. It's important for recruiters to build strong job descriptions and catchy messages to candidates. Communication is imperative during the hiring process as strong talent often has multiple interviews and offers on the table. Decreasing the time to hire is a must for businesses to not miss out on skilled candidates.
Many staffing issues 2023, can be avoided with the right tools.
Factors contributing to long-term recruitment issues:
Concerns of a recession are bring uncertainty to both employers and candidates
Candidates receiving multiple offers is making hiring more competitive
Increasing time to hire rates are causing talent to turn to other offers
Virtual hiring widens the candidate pool, but loses face to face interactions
A Looming Recession
Recessions come around every decade or so and bring uncertainty to both employees and employers. Even in difficult times that can bring layoffs and tightened budgets, companies still need skilled workers. During times of hiring freezes and potential layoffs, prospective employees are less likely to jump into a role at a different company, preferring the security that their current company provides. Recruitment teams must adjust their strategies in order to attract and screen qualified talent during a recession.
Finding the Right Fit
Finding the right fit for the job and company is another of the many challenges in the staffing industry. Recruiting costs are high and the cost of turnover is even greater. For every qualified potential candidate there are several unqualified candidates to filter through. Be clear and detailed in job descriptions and keep the candidate informed and engaged throughout the hiring process.
Assessment tools also help to ensure your business is attracting qualified candidates. These pre-hire assessments can help you avoid passive candidates by predicting the engagement and success of potential hires.
Diversity and Inclusion
Employees want to feel welcome and respected, making it essential to prioritize diversity and inclusion in hiring strategies. Diversity, equality, and inclusion (DEI) introduce new ideas and experiences which in turn build a company company culture with strong core values and compassion. Employees want to work in an environment where their ideas are heard and career growth is on the table.
Retention and Engagement
The job market is competitive for both job seekers and employers. Qualified candidates will likely juggle multiple messages from recruiters – and farther into the process, multiple job offers. Recruiters need to make their messages to prospects stand out from the competition.
It's important to stay engaged with candidates through each step of the recruitment process. Going too long without touching base with a top candidate, will push them to look toward other companies.
Recruiting has Evolved to the Internet
We live in a digital world from online shopping, doctor visits, and in the last several years, even recruiting. With career sites such as LinkedIn and Indeed, it's easier than ever to contact candidates.
It's challenging to recruit online as candidates are often inundated with messages. Not to mention, the candidate pool becomes national and even global. Improving your employer brand image online should be a focus for your recruitment marketing.
How can you be sure you're contacting strong candidates for your business? Staffing problems such as this can be avoided. Thanks to predictive talent assessments like Chally, you can compare an entire pool of candidates and find the right skill set for your needs.

Take a criterion approach focusing on the skills and success of your candidates.
Solve Recruiting Challenges with Modern Talent Assessment and Development Tools from Chally
It's time to start planning your recruiting strategy for hiring in 2023. Talented, skilled candidates are high in demand and as a result, are frequently contacted by recruiters. This is largely due to a worker shortage, but the recession, candidate engagement, and the rise in remote work opportunities are also factors in the competitive market. These are just a few of the challenges in hiring that recruiters must be prepared for.
Recruiting in 2023 will bring its own challenges relating to the job market and economy. Using Chally's predictive talent assessment tools to streamline your hiring practices, you'll be able measure the skills, success, and engagement of the candidates to find the right fit for your business.
Explore more related articles: