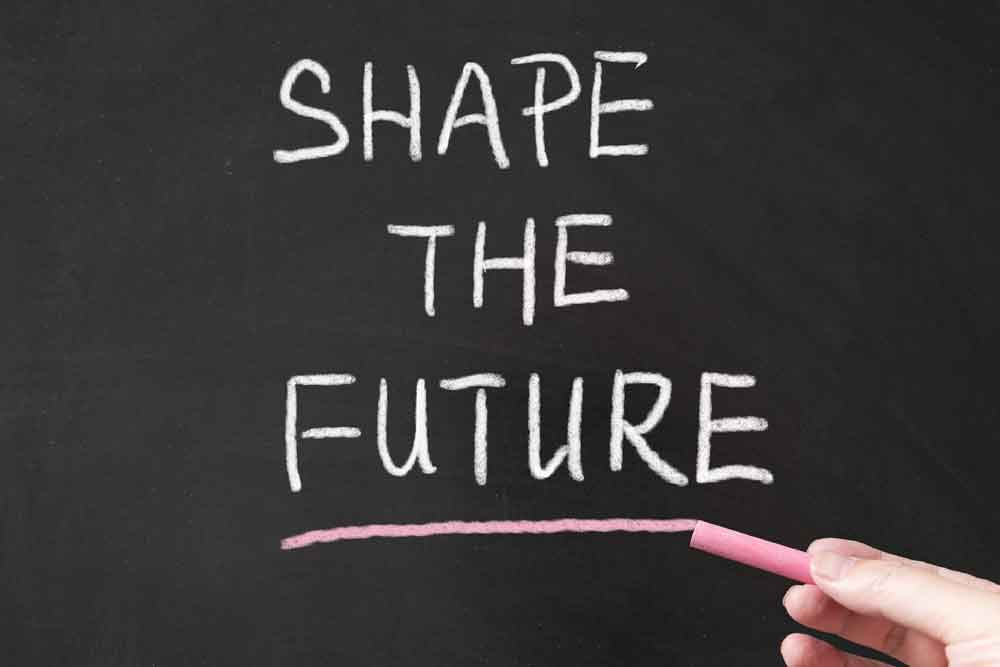 January 22, 2019
You might recall sales industry experts arguing not too long ago about whether selling as a career option would be viable in the Amazon age.
Perhaps you've devoured article after article from experts, claiming that the internet would replace professional sales roles. After all, customers can make decisions now with all the information they have at their fingertips, so why would they need a sales rep to help them along? They can do it themselves thank-you-very-much.
According to this theory, most (if not all) products and services would be purchased online with the customer driving the entire process from research to tracking to deliver to their doorstep. Thanks to this theory, the only way a company could stand out in a crowded market would be to offer a lower price for a more desirable product.
We all thought the internet would serve up a "value-driven" marketplace where sales roles would become obsolete. And sure, this has happened to a degree, but this isn't the entire story.
Let's consider the airline industry—in the past, it's been almost entirely driven by price. Fliers choose the least expensive option with very little if any loyalty to a particular airline. What's an airline to do but preserve their profit margins amidst a pricing war and slap on extra fees—baggage, early check-in, an extra inch of legroom?
This relentless pressure on the pricing wars has made the airline industry extraordinarily brittle. We're hearing about more bankruptcies and mergers than ever.
Then, consider the travel agent. While they're no longer charged with selling millions of airline tickets, the profession still exists—now in a slightly different form.
The internet has forced them to offer a more complex suite of services to a more complex customer. So complex, that in most markets, no one salesperson is capable of learning, staying up-to-date or even managing the endless options. What's happened is that travel agents have chosen a specialization—perhaps even a passion.
Similar to the travel agent, the internet has replaced the need for less specialized sales functions, such as delivering product information.
What happened is that a new market emerged because the internet drove prices of basic products down. Making way for more complex products that require a sales professional to create and sell packages to meet traveler's needs.
In addition to creating new demand, the internet has also allowed these newly specialized sales pros a competitive advantage.
All products and services evolve through a life cycle. What's less popular is how the sales process also evolves through a similar cycle where the skills, competency and therefore the "specialty" of the salesperson must also change as the market and its customers become more sophisticated.
Similar to the airline industry, some also believed the internet would replace the need for salespeople to sell computer technology. With the internet, companies can shop for the least expensive options online. Except the impact was only partially true. Simple products, like personal computers, became commodities, forcing these companies to move away from direct sales and focus on the consumer shopping at their closest big box electronics store.
This massive shift happening in the market affects various industries differently.
In traditional informational selling, companies focused on selling features and benefits. This is also a time when there was a significant emphasis on closing deals.
In some companies, aggressive selling was celebrated. These companies promoted a culture of aggression and smacked a label on the salespeople who weren't driven to make a difference—they were called stupid and lazy. This was the core of where the icky, salesy, slimy sales roles came from.
Thankfully, the future of selling has changed for the better. And it's much brighter.
Decisions that were once made by 1-2 decision makers are now made by an entire community. Buyers now shape what they need and get products and services to fit their unique needs. Not a company's need or how they like to sell. This is the age of proposals for services, products customized to fit customer's lifestyles.
With this, comes additional levels of scrutiny and formal approval, so how do you move something through with multiple levels in the buying process?
Sales professionals are expected to be more creative in crafting purchasing terms and are focused on streamlining the decision for buyers.
While the future of selling is changing (for the better), here are some ways for you and your organization to adapt:
Have more than a few contacts in a company.
You can't rely on just 1 or 2 contacts to sell within a company anymore.
Need to have more contacts and understand the driving factors for each.
Just like the item above, your list of contacts at a company will become more diverse, and will likely stretch across departments, verticals, and levels. People used to be organized by verticals. Today, you'll need to have sales pros who understand the aspect of the customers business and have the ability to speak across the value chain. Now, the buyer acts as the manager of the sales function.
Understand the business first.
Once you understand a prospect's business, you'll be better equipt to speak in outcomes. This is the shift from selling features and benefits to selling an outcome—a desired result that your customer is after. You'll need to clearly articulate how your product or service delivers results for your prospect.
Because of this Amazonian shift in the business of selling, the sales professional becomes more, and not less important for their ability to maneuver around the stakeholders within the organization.