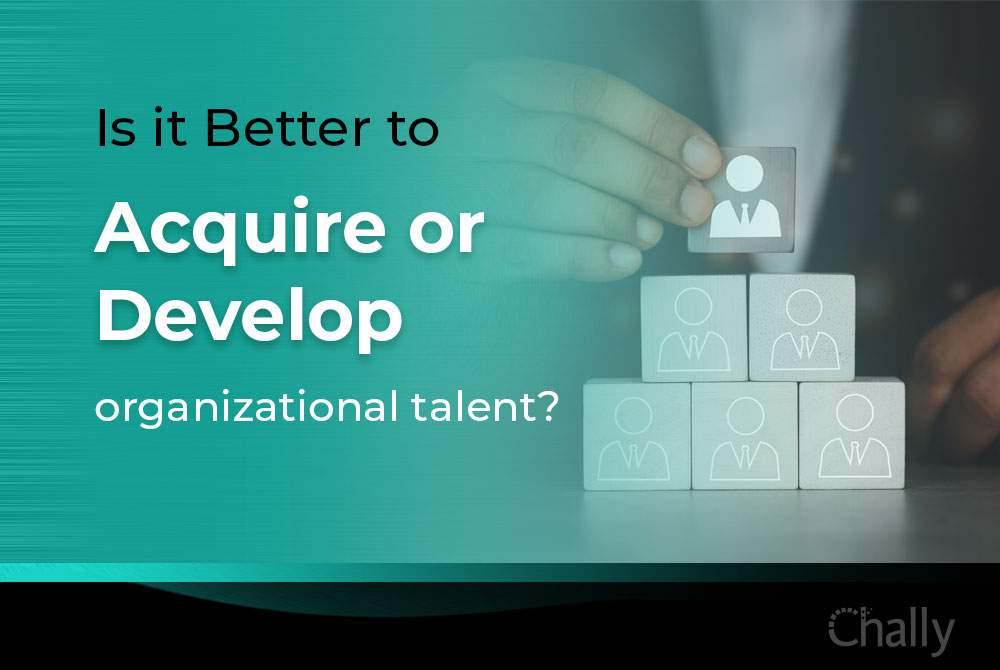 August 30, 2022
Figuring out how to develop the right talent in an organization and assemble the right team can be a complicated equation.
Each role may require different competencies, behaviors, and skill sets to truly drive success. In today's market, many companies opt to promote from within the company. But in some cases, it can be more beneficial to acquire outside talent.
The Pros and Cons of Talent Management Strategies
Retaining talent is a top priority for organizations at any level. Having the best team in place to support business needs and opportunities enables everyone to find greater success in their careers and as a team. It can also strengthen morale and company success; turnover can be reduced by 29-59% if employees are adequately aligned – and engaged.
Deciding between acquiring new talent or developing talent within a company carries both benefits and challenges. Time, cost, efficiency, and retention are just a few key considerations hiring managers have to keep in mind. These factors among others will help you know the best approach to developing organizational talent.
Talent Acquisition
Talent acquisition can also be described as recruitment. Identifying potential candidates, screening them, conducting interviews, and onboarding are all part of the recruitment process to get an organization staffed.
How Talent Acquisition Works: Recruitment has a few common steps, but it can be lengthier depending on your organization's size and needs. Once you identify your hiring need, you'll create a recruitment plan. This plan includes creating a job description, advertising for the role on social media, finding candidates, reviewing their applications, and screening them. Tools like predictive talent assessments can be used for improving the efficiency of screening applicants to find the most qualified and engaged candidates.

Read more on where to use assessments in the hiring process for best-fit candidates.
With the best candidates having completed the interview process, background checks, and reference checks, you make a final decision to extend a job offer to an individual. If the candidate accepts, the onboarding process begins.
Development
So, what does talent development mean for your organization? In the hiring and onboarding process, development refers to creating an environment that fosters learning and growth for employees that aligns with organizational productivity, efficiency, or performance. The goal of a talent development strategy is to improve the company's effectiveness while building and developing talent within each employee – so they feel empowered and capable to perform their jobs.
How Talent Development Works: A talent development program builds and leverages talent, helping individuals and organizations achieve larger goals together. It also aids in reducing turnover, especially when poor job fit is the main reason employees leave companies. The process of how to develop talent in an organization involves the use of individualized training plans, mentorships, internal programs specific to roles, or even partnerships with outside companies.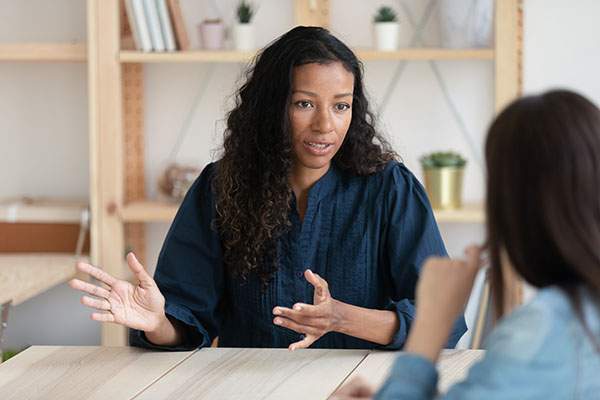 Read more about the seven key leadership skills and how exceptional leaders develop.
The Importance of Talent Development
You can directly relate the long-term success of an organization to the talent development or engagement that is produced within the company itself. By creating a plan that ensures candidates are the best fit and that their talents are seen for their current and future values, employees will find greater satisfaction in their roles. This also puts less stress on managers as they know the team they're building can handle any challenges that may arise.
Some of the many benefits to talent development in the workplace include improving the candidate journey within the hiring process, finding job seekers better matched for roles and reducing the risk of being ghosted by applicants, fostering diversity and inclusion, and recognizing talents for new industries and markets.
Increase Retention
One of the driving forces of a successful organization is hiring, retaining, and developing top talent. The advantages of employee retention work inversely to the costs and risks of employee turnover. Hiring and onboarding costs decrease, customer relations improve, and employee satisfaction and loyalty rise.
The most effective ways to proactively improve employee retention can provide countless benefits to the company. With a clear onboarding program and a focus on "moving the middle", an organization can ensure employee satisfaction to help strengthen their retention.
Motivate and Engage Employees
Without clear guidance and pathways to more success, most employees will feel stagnant, stuck, or bored. In fact, according to Business Insider, one-third of employees quit because they felt they could not grow their skills or career in their roles.
Employees become frustrated when they can't do the job they want to do. When they don't feel appreciated or excited about their job, they are more likely to leave and find a new opportunity. Developing talent is critical to keeping employees motivated and valued.
Create New Career Opportunities
As skills are developed among the staff, it leads to positions being filled and allowing promotions to occur at lower levels. The new skills are an additional way to gain insights into creating or developing new roles that previously did not exist. You'll be able to notice gaps in the organization's hierarchy as team members naturally progress to higher levels of seniority.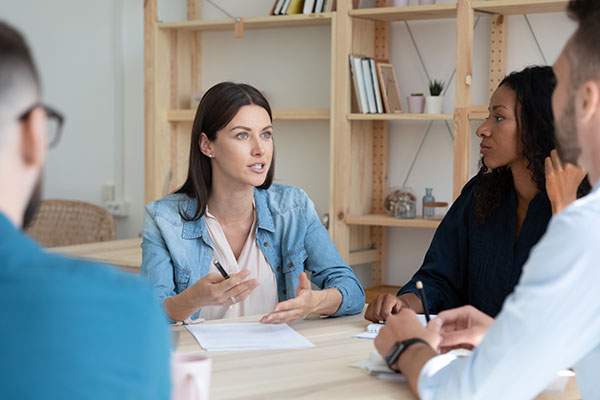 Close Skill Gaps
Countless times you've heard that onboarding new people to train them exactly how you want is better than breaking the habits of current employees. However, this simply isn't the case in many circumstances. Developing talent in the workplace often suffers when there is no clear guidance on what skills are needed by employees to meet expectations.
A talent development and engagement plan can close skill gaps as employees are given learning opportunities and training programs. Employees are taught new best practices, methods, or technologies to accomplish tasks throughout their organization.
The Benefits of Talent Acquisition
Talent acquisition is more focused on long-term strategies to find leaders within your company. Talent acquisition tactics encompass awareness of government mandates and influence, economic markets, benchmarks with the competition, and current workforce demographics.
Some of the benefits of acquiring talent include the opportunities to:
The candidates most employers search for through talent acquisition tactics are the best of the best. They are leaders in their field and have continuously proven themselves to be top performers at every level. The talent acquisition process requires time and resources to attract or network with these types of candidates.
Improve the Hiring Process and Candidate Journey
The hiring process is the first way that a candidate learns what your organization is truly like. Having a strong plan to build and leverage talent within a company displays a professional and well-organized business.
Talent development and acquisition helps candidates know exactly what a role entails from expectations within the position, compensation and benefits available, to what their work-life balance may be like. Setting these clear expectations for candidates and the human resource department increases your chances of finding professionals that align with organizational needs.

Learn more about how objective evidence improves hiring decisions.
Foster Diversity and Inclusion
Having a plan in place to manage corporate talent development requires thoughtful planning and consideration. The added benefit of many roles working remotely means that teams can collaborate across multiple platforms throughout the country. This increased access to perspectives leads to hiring more diverse teams that align with corporate diversity, equity, and inclusion goals. One tool for reducing bias during the screening process is talent assessments.
As the opportunity gap decreases, goals or ambitions aren't as far out of reach. Increased employee satisfaction creates a more positive workplace culture where teams are ready to take on new challenges and share fresh perspectives bravely.
Recognition of New or Developing Markets
The ability to work remotely has drastically grown the talent pool for organizations around the globe. People can find roles that align with their ambitions and hiring managers can find talent that directly correlates to specific roles.
The increased awareness that these potential candidates bring allows companies the opportunity to learn more about local cultures, economic climates, or business practices. This information is priceless as it enables those organizations to quickly adapt to changing markets, deeply understand local community concerns or dreams, and avoid any cultural missteps that harm the community or brand.
Save Time and Money
Recruitment costs can get expensive when taking into consideration the advertising of job openings, time spent reviewing resumes and conducting interviews, background checks, and candidate assessments. Not to mention it can take an average of 42 days to fill an open position.
Building a strong talent pool to have on hand while nurturing the relationship with these individuals increases your chances of bringing them onboard quickly when a position opens. This saves time, money, and energy as candidates have already been assessed to meet most business needs.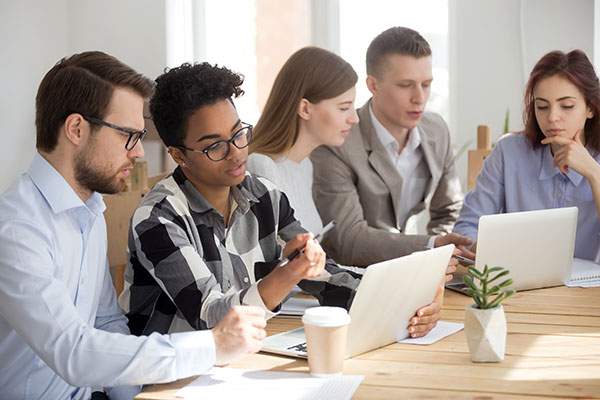 Learn how our assessment-based talent acquisition process to enabled aggressive growth goals for the National Research Center for College & University AdmissionsTM.
So, Is It Better to Acquire or Develop Talent?
Sometimes referred to as the "build or buy" approach, acquiring or developing great talent all comes at a cost. Should you be focusing on one over the other? The answer is simply that organizations should be investing in both tactics. Organizational needs will change over time, people will get promoted or leave their roles, and economic circumstances can shift.
Knowing how to invest in both acquisition and development is what separates companies from the competition. Providing opportunities for growth, training, development among current employees will keep them engaged, interested, and happy. Meanwhile, fostering new relationships with outside candidates can lead to new skills and talents, or qualified applicants ready for new opportunities when the moment strikes.
Improve Talent Acquisition and Development With Chally
Finding the right employee for a position willing to work hard and develop their team's talent can be a challenge. And the cost of employee turnover is lofty. Whether you recruit, acquire, or develop your organization's talent from within, making the right decision the first time is crucial.
Proactively defend against this by screening, hiring, and developing the most engaged employees. The benefits of measuring candidate engagement up-front are abundant.
With Chally's predictive talent assessment business achieve:
46% faster time to hire
43% lower cost per hire
21% more likely to achieve professional goals
11% increase in contract renewal rate
The Predictive Engagement Assessment delivers a candidate's propensity to engage in their role and field before hiring. The Predictive Talent Assessment explains how certain traits help anticipate an individual's likelihood to succeed in any given role. Countless tests tell you what a person is like, but only with Chally can you predict a person's on-the-job talent potential.