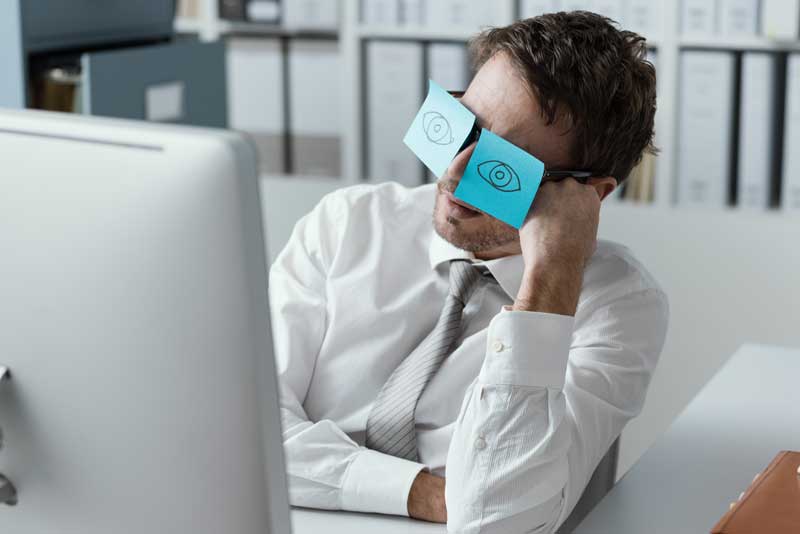 October 30, 2019
The pace of technological advancements isn't just astounding, it's downright mind-boggling.
New AI tools, apps, and CRM systems flood the marketplace every week, but sellers aren't eager to try them. Instead, salespeople have hunkered down and eschewed emerging technologies thanks to a whopping case of technology fatigue.
The phenomenon makes sense: When you're constantly inundated with new tools, it seems pointless to master anything. Why invest in learning an app that might be obsolete in a year? But that's the emotional response rather than the logical one. After all, technology can be extremely helpful during the sales process. Salesforce's research shows that high-performing sales teams are almost five times more likely to use AI than underperforming teams.
Nevertheless, sales teams continue to view new tech skeptically for two core reasons. First, they often lack the attention to engage with technology. I was at an innovation conference a few weeks ago, and the vice presidents of sales talked a lot about their sellers' attention deficits. As a sales manager, I have to manage through the fog and keep everyone focused. It's a tough job.
Second, sellers might understand new tech but only use it sparingly — or not at all. A lot of technologies are designed from a manager's perspective, so this makes sense. That said, it doesn't excuse sales teams from evolving.
With help from their corporate leaders, salespeople need to rethink how they view technology. Instead of focusing on individual products or solutions, they would do well to acknowledge that these new processes can automate mind-numbing tasks. And when menial jobs are handled by bots, sales professionals have the freedom to focus more on rapport-building activities that they enjoy.
Motivating Your Tech-Weary Team
If it's been challenging to get your sellers to accept and use new technologies, take heart. It's possible to get your team on board by following these five strategies:
Seller's fatigue is real — show compassion for it.
Your sales team is under tremendous pressure to perform. Most of your salespeople just want to survive the pipeline review. Remember to use empathy when throwing new tech at them in order to avoid wasting money and causing friction. It's akin to buying your kid a Tesla that just sits in the garage because he or she never wanted a car in the first place.
Uncover the motivation of each seller.
Your next step should be to assess the working style of every salesperson in your department and to find out what motivates them. For example, do they prefer voice-to-voice or face-to-face contact? If you know their starting points, then you can invest in technologies that align with their preferences. Remember: This isn't about their sales abilities; it's about their comfort levels with technology.
For more information on understanding your sellers style and motivation read our blog: "A Triple Fit Approach to Sales Talent"
Develop individual plans for technology adoption.
Map out personalized plans to help your salespeople adopt technologies that will make them more efficient and effective. If Tracey loves selling over video rather than via the phone, for instance, give her the tools to make this work. She'll feel more comfortable embracing technology if it aligns with her motivations — and she'll make more sales.
Up-skill sellers based on buyers' preferences.
Obviously, buyers play key roles in the sales cycle. Consequently, you'll need to consider adding other technological features based on how prospects and clients consume content. This will require training, so figure out the ramp time to get everyone up to speed. Above all else, keep everything realistic and aligned with the needs of your sellers and buyers.
Reward best-in-class outcomes.
Never underestimate the power of contests and bonuses to encourage team members to adopt new technologies. You can even create internal and external case studies to showcase how technology is working for your team and customers. Additionally, you may want to encourage sellers who become experts in a technology to mentor their peers. By celebrating and incentivizing milestones, you'll make technology seem less daunting and more appealing.
Technology isn't slowing down, which means your salespeople need to get on board sooner rather than later. Work with them to discover technologies suitable for their styles and your clients' expectations. That way, you'll have a team free of technology fatigue and eager to generate more sales.
To learn more about how technology is changing the sales profession read our blog: "The Amazon Effect: How It's Changing Professional Sales Roles"