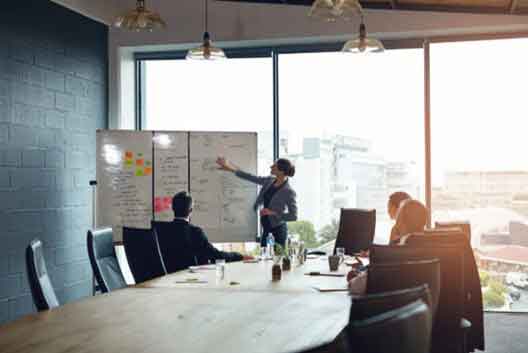 July 16, 2019
According to the US Bureau of Labor and Statistics, the unemployment rate is around 3.6% which is the lowest it's been since 1969. This means that recruiting and hiring for top sales talent is harder than it's ever been before.
Our research shows that the hiring and development of sales talent is often the least disciplined process within sales organizations.
While sales leaders and managers are focused on helping reps build pipeline and close business, recruiting and the hiring process can often take a back seat to more pressing sales activities.
Many sales talent managers wait for a vacancy to occur; they then react, hustling and bustling to find a body to fill the job. In a competitive labor market, a vacancy can be open for months forcing the manager to settle, resulting in poor hiring decisions. Too many times, hiring managers go with their gut or an interview alone to determine whether a candidate will truly be successful in their organization, rather than following a regimented process. These are both fundamental mistakes.
If you want a high-performing sales team, you need a process to help you attract, hire, and retain top sales talent. Your number will be much easier to attain if you have the right people in place. Remember, top talent delivers where it matters most – the bottom line. Here are some key tips for smart hiring:
1 – Don't Try to Clone Your Sales Superstar
GrowthPlay's President, Tracey Wik refers to sales superstars as "Purple Unicorns", the mythical salesperson who succeeds in all arenas." Wik says that purple "unicorns…do not exist. It's important for you to find what reliably predicts performance for your sales roles and sales strategy." For example, do you need business developers or account managers?  Do you need people who can provide a consultative solution?  What's unique about your go-to-market strategy and environment? By identifying your role's success profile based on your sales strategy, you'll be able to identify the candidates that have strengths in the areas you're hiring for. GrowthPlay has identified 18 benchmark sales, service, and sales management roles to provide easy access to reliable predictions of sales capacity.

Without defining these success behaviors, you'll never be able to make good hires, repeatedly.
2 – Create Discipline
Don't leave recruiting solely up to human resources. While it's easy to complain about HR not doing the job you think it should, your best bet is to take ownership of the talent management system for your sales organization. That includes the recruiting of top talent. Ultimately, you own the number. Take ownership of the people who are going to help you get there.
Develop and adhere to a process that will bring you the right hires
Your hiring discipline should include casting a broad net to get the top talent you need
Use predictive analytics to help define the hires who are most likely to be successful in the role
For more tips on how to take ownership and create discipline in your company's hiring process read our blog: Winning the Talent Shortage Battle.
3 – Always Recruit
A-B-C, "Always, Be, Closing" is the mantra for most top salespeople.  A-B-R, "Always, Be, Recruiting" should be the mantra for every top sales manager. Someone will be promoted. Someone will resign or be fired. Someone will surprise you. Don't get caught off guard without a method to replace your sales talent. Tap your network for a bench. Former work colleagues, former and current satisfied clients, and top recent new hires can all be sources of new candidates. Remember too, that exceptional candidates are rarely looking for a job. But when they are, the window is very small as they get snatched up quickly. Don't let the timing of your recruiting efforts get in the way of finding these exceptional candidates. Make it a personal goal to find three top candidates that you keep in touch with over time so that you have a constant pipeline of potential talent for your team.
For tips on how to recruit the sales talent you need, read our blog: How to Recruit the Sales Talent You Need: Keywords for Attracting Candidates Based on Selling Style.
4 – Don't Settle
Don't make the wrong hire by settling for someone who may be just okay. Remember the value of top sales talent and the cost of a mistake. The high price of unwanted turnover is not something any sales talent manager can afford in the competitive talent market we're in.
What comes next?  Click here to learn the 3 ways to onboard and nurture a successful sales team.