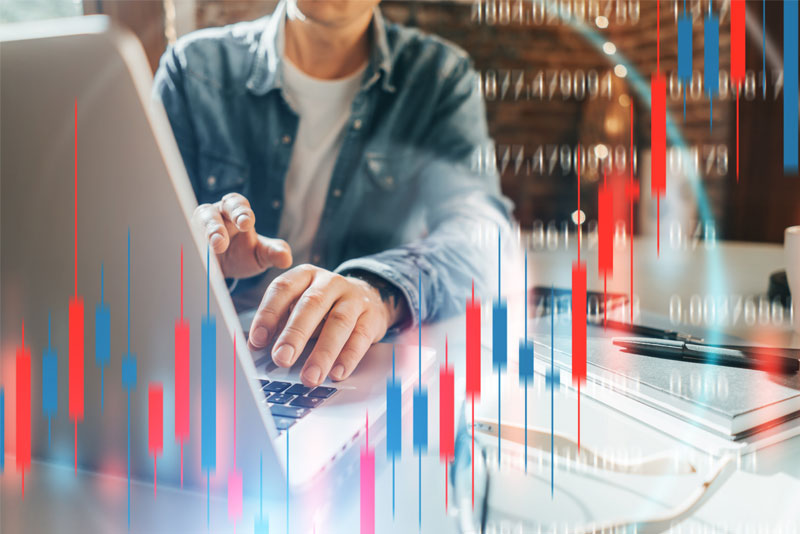 March 4, 2021
The past year has presented sales leaders with unprecedented challenges.
Research shows that 65% of business-to-business (B2B) salespeople report losing deals due to the onset of the pandemic[i]. Compounding the issue is the ongoing drop in demand for many services. Since the beginning of the pandemic, B2B sales opportunities have decreased 73%[ii]; and closing sales opportunities has grown increasingly tough. Buyers continue to delay closing deals and the willingness of buyers to make instant purchases has limited sales opportunities by 83%[iii].
A tough market climate is not the only challenge sales leaders are facing. COVID-19 has forced businesses to change their approach to sales. Sales leaders were forced to shift to digital and remote client engagement early in the pandemic and the shift to virtual client engagement is here to stay. Globally, the majority of sales leaders have a positive view of this new, virtual sales environment for engaging clients. Seventy-five percent of sales leaders report virtual client engagement is as, or more, effective than the models in place before the pandemic[iv] and 89% of companies expect these changes to have a degree of permanence[v]. Clients are also embracing virtual engagement with sellers. Seventy to eighty percent of decision makers prefer remote or digital interactions to face-to-face interactions[vi].
Some challenges remain the same. While the pandemic has forced significant changes to the structure and approach to sales, finding good salespeople remains a challenge yet the need for great business developers and sales professionals has grown 45% since 2019[vii]. What's more, job candidates have also embraced some of the work-related changes forced by the pandemic, specifically, the desire to work remotely. "Work from home" is the top keyword in online job searches[viii] and those companies that provide remote working opportunities have a distinct competitive hiring advantage.

These changes present both an opportunity and a challenge for sales leaders:
The changing structure of sales will require different skills and behaviors for salespeople to be successful. Those sales leaders who embrace virtual selling and adjust quickly have a competitive advantage.
The demand for sales professionals is growing. Hiring top performing sales professionals has always been difficult and it is growing more challenging. Sales leaders who empirically define the required skills and behaviors and assess them in the hiring process, will have better sales performance and higher retention.
Onboarding and coaching in a virtual environment is hard. A lack of connection with the company and the sales manager decreases initial employee engagement and can lead to lower performance and higher turnover. Sales leaders that increase the frequency and specificity of sales coaching will create higher levels of employee engagement and sales performance.
This is the first of a three-part series on hiring salespeople that can sell. Throughout the series, we will address the following challenges and opportunities:
Part I: Defining the New Normal – the sales skills and behaviors required for success in the new reality.
Part II: Hiring in the New Normal – identifying candidates who will thrive through changing sales approaches and structures.
Part III: Coaching in the New Normal – onboarding and coaching remote salespeople to increase engagement and retention.
Part I: Defining the New Normal – the sales skills and behaviors required for success in the new reality
The pandemic has forced sales organizations to pivot in how they engage prospects and buyers. Remote and virtual client engagement became the new normal almost overnight. What may be surprising is how sales leaders and decision makers are embracing this new approach. The fact is sales leaders and buyers both see benefits in the new virtual sales world. Virtual selling is here to stay[ix].
The shift to virtual selling indicates that requirements for success in specific sales roles have changed. The skills and behaviors that define success in the past may be inadequate for success in the future.
Failure to reassess and accurately define new job requirements of changed sales roles will lead to less than ideal sales results.
How to identify the changing requirements for sales success
In some instances, the change to virtual sales may not impact the sales job much at all. For example, inside sales roles have always required sales teams to connect with buyers in virtual environments (although a move to a remote setting will have significant impact on supervising, coaching, and training for inside salespeople and their managers). Other sales roles, for example, field sales and relationship sales, are likely to be significantly impacted.
Regardless of the sales role, changes on the buyer's side have an impact on bottom line results. As preferences shift to virtual interactions, the successful engagement of buyers will require different approaches. Therefore, sales leaders need to reevaluate every sales role and redefine job requirements to match the new reality of sales skills and behaviors.
Sales leaders can start by asking some straightforward questions:
Does success in a given sales role require new or different skills and behaviors to successfully…
…understanding the buyer's needs?
…maintain and strengthen relationships?
…expand existing accounts?
…find new opportunities?
…be seen as a credible expert?
…coach and manage the salesperson?
The chaos of the last year has forced sales professionals to adapt from traditional to virtual selling, and this shift is here to stay. Organizations that proactively address changing job requirements in their salesforce will enjoy a competitive advantage by hiring, training, and coaching higher performing salespeople. The answers to the above questions will help guide sales leaders as we continue to master virtual selling.
About the author: Charles Gerhold, strategic advisor to Chally, is an expert in employee assessment and has worked with a diverse portfolio of clients to optimize sales force performance by employing an empirical approach to employee selection and development.
---
[i] https://contemsa.com/resources/b2b-sales-statistics-coronavirus-infographic/
[ii] https://contemsa.com/resources/b2b-sales-statistics-coronavirus-infographic/
[iii] https://contemsa.com/resources/b2b-sales-statistics-coronavirus-infographic/
[iv] https://www.mckinsey.com/business-functions/marketing-and-sales/our-insights/these-eight-charts-show-how-covid-19-has-changed-b2b-sales-forever
[v] https://www.mckinsey.com/business-functions/marketing-and-sales/our-insights/these-eight-charts-show-how-covid-19-has-changed-b2b-sales-forever
[vi] https://www.mckinsey.com/business-functions/marketing-and-sales/our-insights/these-eight-charts-show-how-covid-19-has-changed-b2b-sales-forever
[vii] https://www.cnbc.com/2021/01/12/hiring-for-these-jobs-is-on-the-rise-in-2021-according-to-linkedin.html
[viii] https://hiring.monster.com/employer-resources/blog/labor-statistics/2021-hiring-trends/
[ix] https://www.mckinsey.com/business-functions/marketing-and-sales/our-insights/these-eight-charts-show-how-covid-19-has-changed-b2b-sales-forever