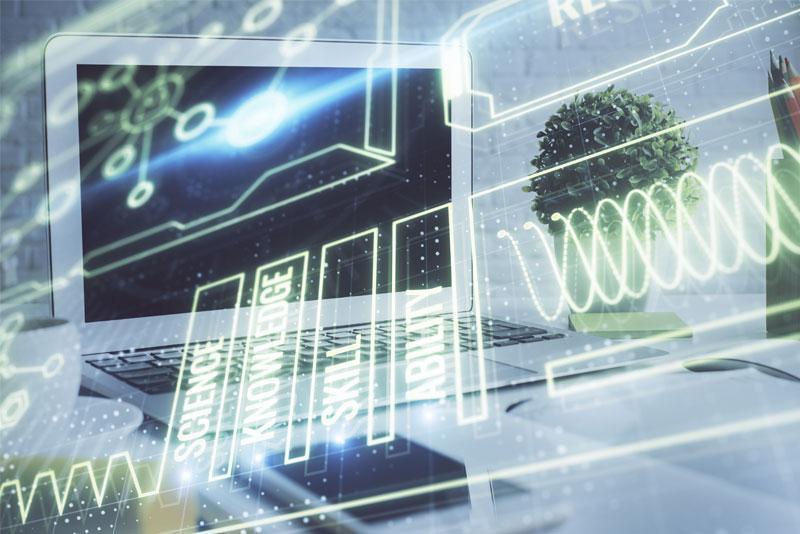 July 8, 2020
The overarching goal of the Sales Leader is to create a sales team that can consistently provide profitable revenue in alignment with a company's overall financial goals and strategic direction.
This is a tall order even in the best of times, but Covid-19 has made this even more difficult as sales managers are rushing to adapt to new buyer expectations.
The McKinsey survey of B2B businesses reports that "almost 90% of sales have moved to videoconference or other remote models, and while some skepticism remains, more than half believe this is equally or more effective than sales models used before Covid-19."
Quite simply, sales leaders are confronting the reality that all sales jobs are now virtual sales jobs.
To accomplish the overarching goal of consistent, predictable revenue, sales managers must adapt their approach. While buyer preferences keep evolving as the impact of the pandemic changes their business, there are a few innovative tactics which can help your sellers stay focused during this time of uncertainty.

Create a Customer-Focused Culture
At the risk of sounding obvious, creating a corporate culture that focuses entirely on the customer could not be more important when it comes to virtual sales jobs. The challenge now is the informal way many sellers used to gather information about their buyers is not possible. Coffees, drop-in meetings, happy hour cocktails, and water cooler talk are impossible with most people working from home. Adding to this stress is the fatigue of being online most of the workday.
Waiting for business-as-usual is not an option. Rather than missing numbers, it is possible to approximate in-person meetings and gather that sound and current data sellers rely on to serve their customers. Here is one fun way of doing it so that can set your sellers apart. This idea does take some advance coordination, but it is well worth the time and energy spent.
Most customers who work in one location have favorite lunch spots that sellers know. You can still take them there, albeit virtually. If you cannot take everyone to their favorite restaurant for lunch in-person, you can take them there in the comfort of their own home by simultaneously ordering online or sending them a gift card that arrives in their in-box at the same time. By coordinating the time of delivery to occur at the same time, you create a shared experience around one of their favorite things.
Remove Obstacles
Sales managers must coordinate across a firm's divisions, functions, and geographies, such that customers can buy from salespeople and the firm's product is easy to sell. Covid-19 has put pressure on supply chains and fulfillment. Sales managers must start by understanding what pressures sellers are experiencing and manage upward and outward so the resources of the rest of the company are put at the disposal of the sales team.
For example, in a manufacturing-focused firm, the sales manager must make certain that the manufacturing staff is trained to deliver their expertise virtually. Most likely they are experienced in acting as consultants and experts during the sales process, but they might need additional training and development to support virtual sales jobs. Without a proactive approach to this issue, sellers would be encountering unnecessary friction in the sales process. Role clarity in sales meetings takes on new significance as well. It is essential that agendas and objectives are created in advance, and pre-call planning with all involved must be a table stake particularly for complex sales.
Compensate to Motivate
Since compensation is the primary tool with which sales managers can change daily behavior of the sales team, consider thinking differently about how you reward your virtual sales jobs to reflect the current reality. GrowthPlay/Chally research reveals that sellers are motivated by different things. Far too often, sales managers assume they know what motivates their team, but often it is simply an expression of their own hidden bias about what motivates them. Additionally, what is measured and rewarded sends the strongest message to your sellers about what is important. Ask yourself if it is time to think about the message you are sending?
Many sales managers want salespeople to be happy and independent. They do not want to be seen as micromanagers and believe sellers should be able to practice their "art" without management interference.
Emotional pressure and economic pressure are on the rise, particularly if sellers are missing quota or the company has experienced downsizing or other organizational changes due to the pandemic. Employees are facing unprecedented circumstances every day; keeping a pulse on motivational and emotional well-being is critical.
While the intention of letting sellers do their thing is good, the current environment requires adapting your approach to gain an understanding of the virtual sales job. If you have not made a point to check-in on how sellers are doing, now is the time to prioritize this. One best practice is to simply call each seller once a week with the sole purpose of asking how they are doing. You might ask questions like: How is the current situation affecting your ability to serve your customers? What are you doing to keep yourself motivated in this current environment? By hearing what people are needing, and how they are finding ways to overcome the obstacles, you not only have an understanding of the individual, but also the team and its needs.
It is easy to get overwhelmed with all that is going on right now. The tactics listed are simple to do, and often have expected breakthrough results. Selling in this environment is challenging. However, taking the time to inquire how another is doing goes a long way to understanding what they need and making a difference.