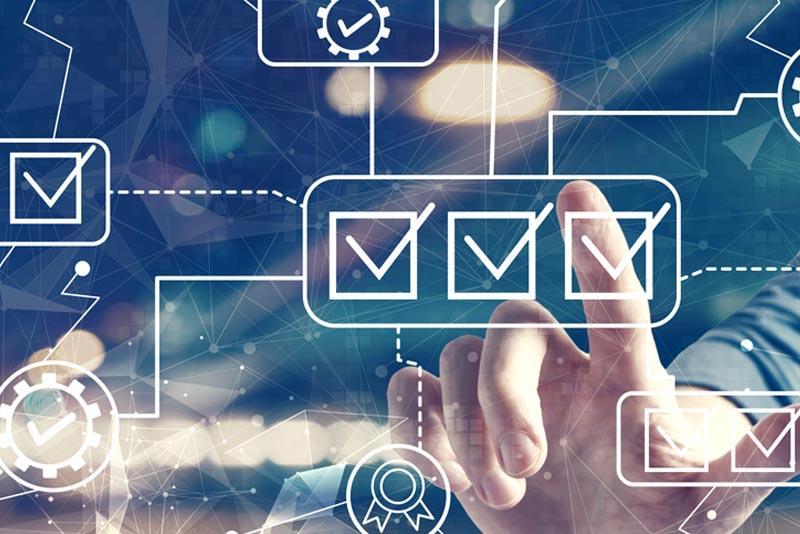 February 6, 2020
Effective sales coaching conversations can mean the difference between a lost opportunity and increased revenue. There are many reasons to engage in development activities, such as coaching, and many ways to do so. One way to improve your ability to retain your top sales talent is to secure regularly scheduled, 1- on-1 coaching conversations.  During these 1-on-1 sessions, you can familiarize yourself with the coachee, gain an understanding of their strong points, understand their way of thinking, gain insights into areas of development and, when appropriate, offer feedback that will challenge their current mode of operation. Regardless of your position, providing constructive and consistent feedback is an important part of coaching and critical to the development of talent in any organization. However, not every sales coaching conversation lends itself to sharing feedback.
Having a succinct, go-to process to help you support your sellers' individual and team performance can be useful to any coach while motivating and leading a high-performing sales team. Best-in-class sales organizations have clearly defined responsibilities and measurements in place to evaluate process and performance. The most impactful sales coaches also have clearly defined objectives to achieve a desired outcome before, during, and after their sales coaching conversations. This blog post provides a must-have coaching tool to ensure you are well prepared, effective, and efficient for each interaction and offers tips for giving feedback at the best times for both the coach and coachee.
Leveraging insights from additional tools and resources to develop the best approach specific to your team and goals can result in positive shifts in mindset and approach, changes being implemented, strengths identified, and development areas to be improved in a timely manner – to achieve the ultimate goal of positively impacting your bottom line.
To put it simply, there are various methodologies available and best practices used when growing and developing a best-in-class sales organization. However, at GrowthPlay, we believe that they all include the following three fundamental areas of focus:

Preparation: It all starts with preparation. Benjamin Franklin said it best: "By failing to prepare, you are preparing to fail." Prepare to coach others in both structured and informal settings. Be constantly ready to provide constructive feedback that causes your team to find new ways and approaches to succeed. Creating opportunities for ongoing support and reinforcement of the right behaviors begins to establish the foundation for effective sales coaching.
Effective Sales Coaching: The number one goal of coaching is to draw out the best in those you are coaching. Doing so involves a combination of asking the right questions and guiding the conversation with an end-goal in mind. During your session, asking questions that cause introspection and self-discovery not only creates awareness but results in higher levels of understanding, producing in a deeper commitment to take action. In some cases, the actions taken are to capitalize on their natural potential and create a plan regarding the areas that need improvement.
Offer Sound Feedback: Some of our clients use the phrase: "When you see it, say it!" Offering timely feedback/feedback in real time can be effective to seeing lasting changes in the approach and activities of your sales team. There is always an opportunity to offer feedback – whether it occurs organically or it's a created opportunity; the end-result is one of growth. Giving the gift of feedback can move the needle from a good sales professional to a great sales professional.
Here's a sample of GrowthPlay's Sales Coaching Preparation checklist to aid in the above three areas:
Begin with the end in mind: Think of specific goals and desired outcome(s). What should employee feel, know, and do as a result of this session?
Create & set agenda: Once well-prepared, create a brief agenda. At the beginning of coaching conversations, it is helpful to communicate a desired plan for the session. Be open to include any item(s) the employee wishes to add and stay flexible enough to alter the plan if the need arises.
Dive into the data: To prepare to offer your perspective, gather performance data and metrics to reference. Turn to metrics to see which skills need improvement and focus on coaching to the behavior that will make biggest impact.
Review all relevant documents: Thoroughly review all available documents regarding seller's/team performance data, personal and professional goals, work habits, motivations, and development plans. If you haven't previously obtained this information, prepare questions to get it.
Encourage dialogue: Prepare questions that open lines of communication and guide the flow of the Asking the right questions can provide insights regarding your employee's perspective and how they perceive their own strengths and skills. Differentiate between the types of questions to ask – some are to be reflective questions, others would be relationship-building questions to get to know the individual, as well as development planning questions.
For more information on sales coaching, read our blog:  "5 Components of Sales Coaching that Enhance Sales Performance."