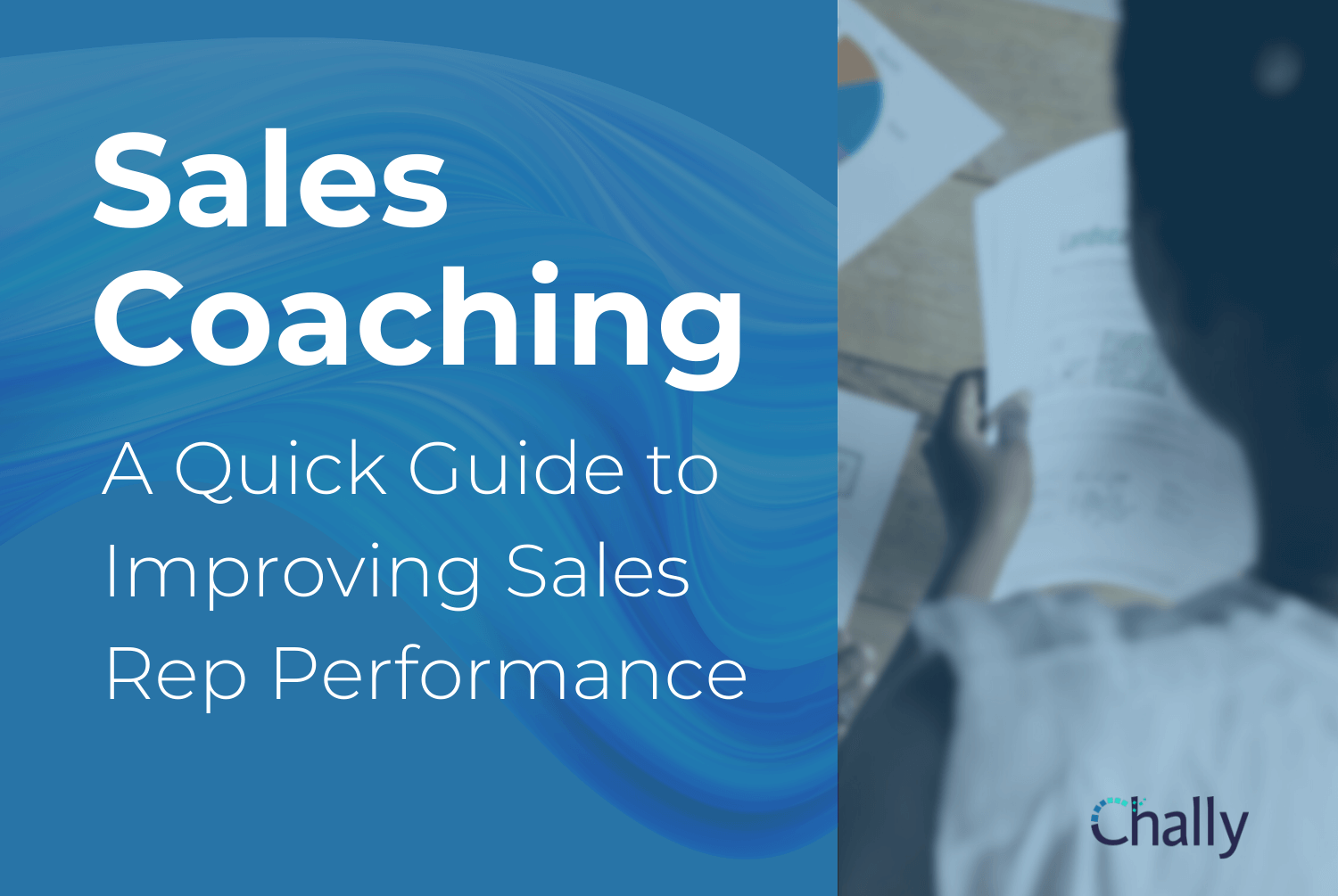 December 1, 2021
Even your strongest sales reps sometimes hit a plateau — they are doing everything right, but their growth has stagnated. So what can you do to get performance back on track? One way to support your sales team is to improve sales coaching with the strategies and tools we cover in this guide.
But, what is sales coaching?
Sales coaching draws the best out of your sales team. A solid one-on-one coaching relationship opens the door for improved outcomes and is one of the keys to successful sales management. Transform your sales organization with a culture of growth and proven coaching practices.
Improve your sales coaching. Download our guide to get started with sales coaching.
Why is Sales Coaching Important? 
Sales coaching consists of clear goals, coaching objectives, and regular conversations with each salesperson. During these one-on-one sessions, you can familiarize yourself with the coachee, learn their strengths, understand their way of thinking, discuss areas of development, and, when appropriate, offer feedback that will challenge their current mode of operation.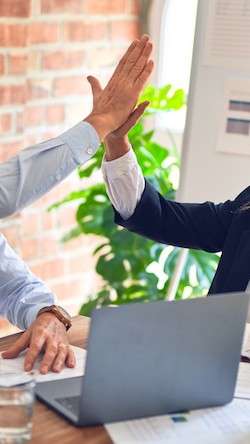 Regardless of your position, providing constructive and consistent feedback is an integral part of coaching and is critical to developing talent in any organization.
Consistent Process: A clear and consistent sales coaching process ensures sales leaders and sales reps have defined responsibilities and metrics for success.
Individualized Approach: Regular one-on-one coaching conversations allow you to approach each salesperson as an individual and work with their strengths and weaknesses.
Sales Insights: Taking the time for sales coaching conversations can give you and other sales leaders critical insights into roadblocks, strengths, and areas for growth.
Sales Leadership Coaching Goals and Objectives
As a sales leader, you should have clear goals and objectives in mind before you begin sales coaching. Sales coaching has several common objectives, including:
Increased revenue
Decreased sales rep turnover
Alignment with the team and company-wide goals
System of accountability for all salespeople
What Makes a Good Coaching Session?
The number one goal of coaching is to draw out the best in those you are coaching. This requires asking the right questions and guiding the conversation with an end-goal in mind. During your session, asking questions that allow for introspection and self-discovery will help your salespeople develop self-awareness. It will also result in higher levels of understanding, producing a more profound commitment to take action. In some cases, they will capitalize on their natural potential and create a plan for the areas that need improvement.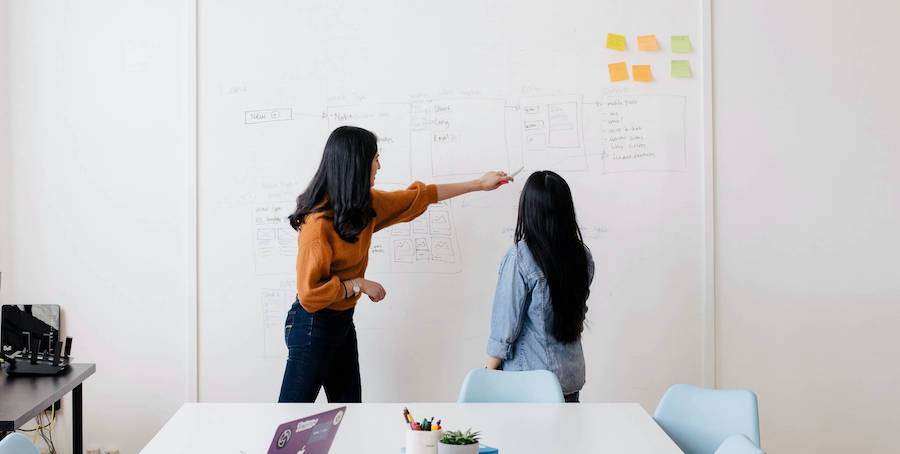 How to Run a Coaching Session 
It all starts with preparation. Prepare to coach others in both structured and informal settings. Be constantly ready to provide constructive feedback that helps your team find new ways to succeed. Creating opportunities for ongoing support and reinforcement of the right behaviors will establish the foundation for effective sales coaching.
Opportunity Coaching
Opportunity coaching focuses on managing opportunities as they move through the sales funnel. These coaching conversations prioritize the sales rep's understanding of the market, the company's value proposition, competitor offerings, and history.
Opportunity coaching gives you a hands-on look at each salesperson's approach to opportunity management. It allows you to support each team member as they implement best practices and develop their sales skills.
Call Coaching
Call coaching focuses on a specific upcoming conversation as part of the sales process. Using this coaching approach, you'll work through key points, critical questions, and other background information to prepare your sales rep for the call. If possible, observe the call to gain a full picture of the salesperson's performance— from preparation to execution.
After the call, regroup to provide feedback and strategize the next steps. This type of performance-based coaching gives you a candid look at how each team member is performing.
Since call coaching focuses on one particular conversation, you can dive deeply into specific questions like:
What are the prospect's needs?
What additional data or information do we need?
What are potential reactions or rejections?
For more call coaching questions, download our coaching guide.
Preparing for Your First Coaching Session
Preparation is critical as you go into your first coaching session. Make sure you understand your coaching points – and their alignment with the larger team and company goals. Then, be prepared to explain what these goals are to your coachee and why they are relevant.
When planning this session, be sure to:
Begin with the end in mind: Think of specific goals and desired outcome(s). What should the sales rep feel, know, and do as a result of this session?
Set an agenda: At the beginning of coaching conversations, it is helpful to communicate a desired plan for the session. Be open to including any item(s) the employee wishes to add and stay flexible enough to alter the schedule as necessary.
Dive into the data: Gather performance data and metrics to reference using a talent assessment tool to determine emerging strengths and focus areas for development. Use the metrics to see which skills need improvement and focus on coaching the behavior that will make the most significant impact.
Review all relevant documents: Thoroughly review all available documents regarding seller's/team performance, personal and professional goals, work habits, motivations, and development plans. If you do not have this information, prepare questions to help you obtain it.
Encourage dialogue: Prepare questions that open lines of communication and guide the flow of the conversation. Asking the right questions can provide insight into how your employee perceives their strengths and skills.
How to Be a Good Sales Coach
If you aren't familiar with one-on-one coaching, implementing sales coaching can be nerve-wracking. However, you are uniquely suited as a sales leader to help your team grow through quality coaching. A good sales coach brings out the best in those they coach.
Using the ask vs. tell management style will allow your team to come up with their solutions, which will make them more invested in their work. Many coaches also find the principles of skill vs. will coaching useful when it comes to sales coaching. In this approach, coaching should be based on an individual's levels of skill and will.
Consider what you know about each team member as you prepare to coach. Tools like sales assessments can help you tailor your coaching approach. By focusing on clarity, strong communication, and quality feedback, you can guide and support your team. Your sales coaching skills will improve over time, just as your coachees will.
How To Hold Sales Reps Accountable
The foundation of effective sales coaching is accountability. While preparing for your first coaching session, you listed goals and metrics for coaching. Share those with each salesperson and use them as the touchstones of each conversation. Clear metrics provide structure to the coaching process and can guide it.
For example, if a sales rep is below their goal, ask open-ended questions to determine why and identify solutions. Conversely, if they have met or exceeded their goal, discuss a stretch goal or identify new skills the salesperson wants to pursue.
In addition to metrics, set the expectation of coachee involvement in preparing for each session. These expectations could be as simple as a self-directed section of the plan, or it may be more involved, like preparation for a call coaching session. Incorporating coachee responsibilities creates shared ownership of the coaching processes and outcomes.

Giving Effective Feedback
Feedback can sometimes be as challenging to hear as it is to deliver. However, following principles of effective feedback will help you build a strong foundation for your sales coaching. To provide feedback that adds value, consider two specific areas: intent and approach.
The intent of feedback should be constructive and positive. It should aim to edify and build up rather than tear down. You should also customize the approach to the person you're coaching.
Tools like talent assessments can help you tailor your approach by illuminating how much planning you'll have to do (and which questions you may need to ask) to actively engage your coachees in the conversation. For example, candid employees may be eager to discuss their assessment results while more guarded candidates may need you to draw those insights out.
Practice giving feedback frequently and in real-time. Practicing this will help build the habit of communicating positive, negative, and neutral feedback to your team – strengthening your coaching and feedback skills.
Sales Coaching Skills to Work On and Improve
As you learn how to coach sales reps and salespeople, you will find yourself using and improving many skills. Along with the strategies previously outlined, the following skills will help you bring out the best in your salespeople.
Communication: To build a culture of feedback and growth, lean into your communication skills. Pay attention to how you interact with your team and focus on communication strategies that elicit the behavior or outcome you are seeking. In this case, a strong coaching relationship and improved sales metrics.
Interpersonal Connection: Coaching relationships work best when built on a solid foundation. Take time in each conversation to learn more about your coachee. The best way to coach salespeople is to know your salespeople!
Data-driven Planning: Use sales assessment results to provide individualized coaching for each sales rep. Identify their strengths, weaknesses, and personal goals. Be sure to keep each of those in mind during coaching sessions. An individualized approach allows for more extraordinary individual and team success.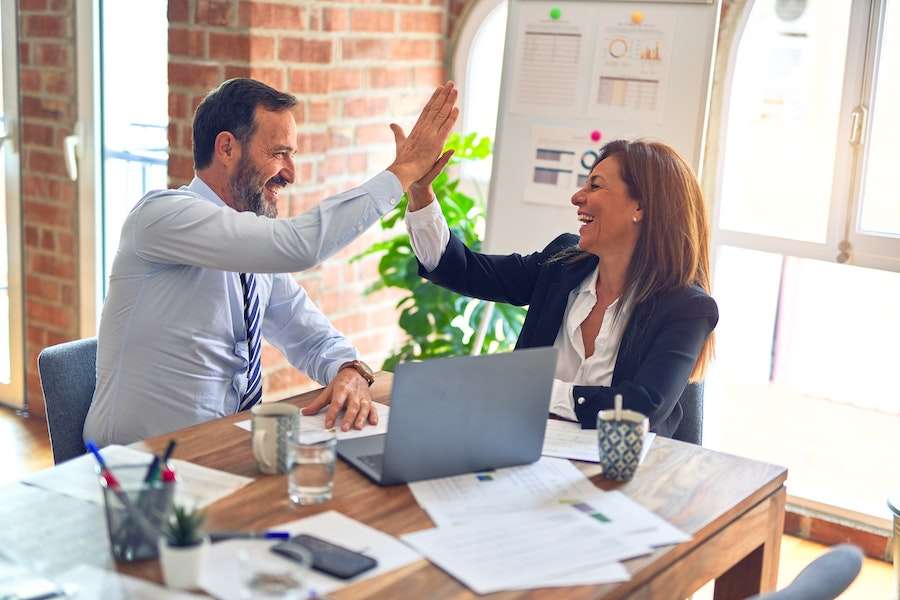 One More Key Sales Coaching Tip
Exploring innovative ways to bring out the best of your team will empower your sales reps and positively impact your organization. Accomplishing goals, whether in improving sales performance or other areas of sales effectiveness, begins with your biggest asset— your people. Focus on ensuring that your people feel A) welcome and engaged, B) confident about what they can expect, and C) encouraged.
Doing this will help start a coaching relationship that yields measurable results.
5 Effective Sales Coaching Session Topics
Not sure what to focus on for a coaching session? Get started with these topics to engage your coachees in robust coaching conversations.
Sales goals
Personal career goals (short and long-term)
Opportunity management
Process improvements
Role-playing for call preparation

Improve Your Sales Coaching With A Sales Development Assessment
Knowing your team helps you grow your team. The Chally Assessment will allow you to personalize your coaching for more effective results by leveraging a deeper understanding of your coachee's motivations and natural aptitudes. Kickstart data-driven coaching with your sales team today, and do away with the guesswork when it comes to building a more effective, competitive sales force.
---
From recruitment and onboarding to talent development and performance improvement, Chally's coaching and development report can lead the way to sales success. Download our guide to getting started with coaching and explore the ways Chally's Predictive Sales Talent Assessment can help identify leaders on your team and their key areas of focus for sales coaching