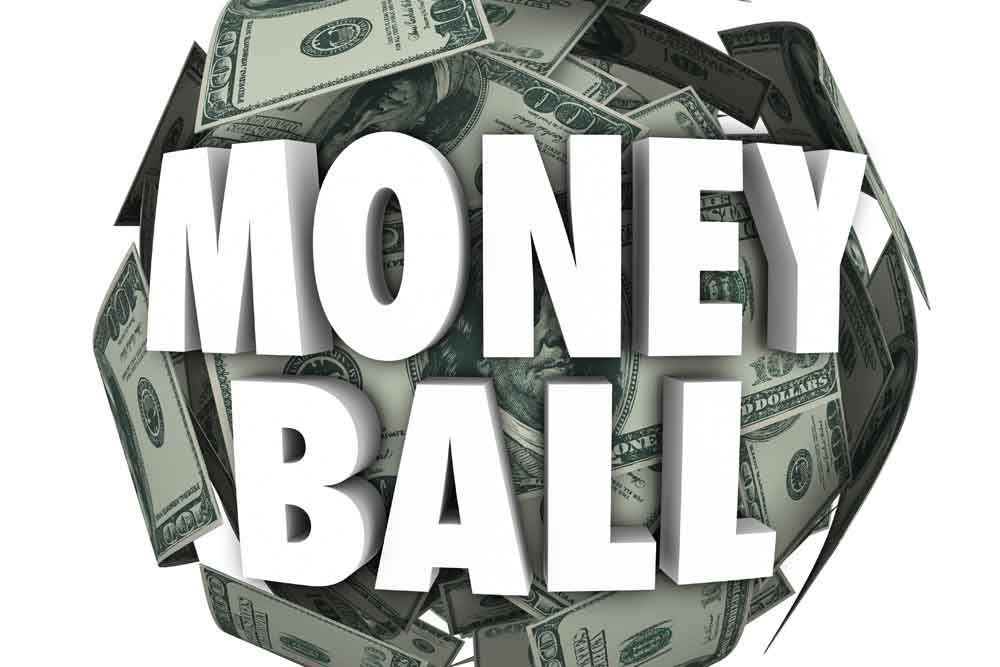 October 11, 2018
You might be wondering what a "Moneyball" sales team is and how it applies to your team. The premise is based on the book, Moneyball: The Art of Winning an Unfair Game, by Michael Lewis. In the book, Lewis argues that the front office of the Oakland A's took advantage of more analytical gauges of player performance to create a team that could compete successfully against competitors in Major League Baseball with deeper pockets.
The idea behind Moneyball, both the book and the movie eventually based on the book, is that the collected wisdom of baseball insiders (including players, managers, coaches, scouts, and the front office) over the past century is subjective and often flawed. The book also outlines how statistics in baseball such as stolen bases, runs batted in, and batting average, typically used to gauge a player's ability, are relics of a 19th-century view of the game and the statistics that were available at the time.
This same kind of wisdom gleaned from sports can help build a superstar sales team. Like sports teams, great sales teams aren't made up entirely of superstars. They'll have a few strong athletes and some who excel more than others with certain skills. Most winning teams are comprised of people who are consistent, average to above average, and predictable performers.
In baseball and business, ongoing low performance gets you one thing—benched or booted off the team. Sales teams should follow the same philosophy for the most impact.
According to Chally's research, your salesperson is the single largest determining factor (39%) in a customer's purchasing decision. No other factor—product, quality, or pricing, equals the impact of a salesperson.
We help build Moneyball sales teams in growing organizations and have boiled it down to six steps. Here's how to build your own Moneyball sales team:
Step 1. Run a Customer Audit
In Moneyball, the Oakland A's performed an audit by measuring market size, revenue opportunities from television and attendance, and benchmarked other markets to determine the budget available for players.
For a sales department, a customer audit is a powerful, predictive sales management process that can accurately identify and measure the key factors that influence customers' purchase decisions. Conducting a customer audit and you'll be able to do the following:
Accurately segment your markets
Understand key benefits sets each market needs
Measure the value your product/service
Compare your business performance against competitors
Measure the performance of your people
Implement tactical and strategic solutions based on customer feedback
Step 2. Create Sales Profiles
The key to making a successful selection is in identifying the right skills and behaviors needed for a particular job and using those as a starting point. The tricky part is identifying what exactly those skills and behaviors are. Just as baseball has specific positions—pitchers, outfielders, basemen, each role calls for unique skills. And as your business progresses towards a more complex organization, you may have already (painfully) learned that people don't play multiple roles effectively.
To determine a select group of skills that statistically differentiate top and bottom performers for a specific sales role, you need to create a profile first. This will define what sets high potential performers apart from the low performers.
There are two main parts to a validation study:
Quantitative: Current employees who complete an assessment that are scored against work-related skills measured by the assessment and the data is then merged with actual performance data.
Qualitative: Taking information about the duties, activities, and responsibilities of those in the role and noting individual differences, in terms of knowledge, skills, abilities, and other attributes, making the distinction between low and high performers.
Step 3. Audit Your Current Talent Pool
In the Moneyball movie—they took a former outfielder who wasn't a strong runner but his statistics showed that he could get on base, so they made him a first baseman.
In sales, when you audit your current talent pool, you can get a better understanding of who will be the best fit for new roles, what employee training is needed for different positions, and what is your current bench strength.
Step 4. Implement a Selection System
In baseball and most other sports, recruiting is an ongoing activity through high school, college, and the minor leagues. Sports teams have a time-tested and formal process, which uses analytics to predict athletic performance.
In sales, you need a selection system to help you hire, place, and train the right people for the right positions using science that can pinpoint particular strengths and weaknesses for specific job profiles.
In Moneyball, you'll see a group of experienced scouts discounting the traditional subjective methods to find players. Today, you need subjective and objective techniques. It's the harmony of art and science when applied to sales teams.
Step 5. Training and Development
Professional athletes don't sign their first major league contract then magically drop the need for coaching. The pros have multiple coaches based on their position, plus nutrition, and mindset.
The same goes for business. Training and development isn't one-size-fits-all or a one and done deal.
In sales, training and coaching isn't an "event." To achieve the greatest possible ROI, an organization needs to plan its training and consulting resources and strategy carefully. This will drastically improve developmental ramp-up time and improve sales productivity and effectiveness.
Step 6. Hold Exit Interviews
While you may be inclined to let employees just quietly leave when they've decided to move onto another role, you might want to have a structured chat with them before they leave. Exit interviews can capture critical causes of employee turnover. You can then use this information when designing new employee retention offers. These exit Interviews will give you helpful feedback on reasons for leaving associated with compensation, benefits, professional development, work environment, and management behaviors.
Through the Moneyball story, we learned that Billy Beane, the General Manager of the Oakland A's, managed to win more games with less money to spend than most other franchises in Major League Baseball. This interesting story also contains all of the principles of progressive Talent Management—Diagnostics, Metrics and Reporting, Selection/Assessment, Compensation and Performance Management.
Whether you run the sales team for a small or large company, at some point, you'll run up against economic barriers. None of us can afford to spend money on talent in the way that we have in the past. To survive, much less succeed, companies must work more creatively and implement the needed tools to help them manage their greatest asset—their people with the most current and progressive methods.