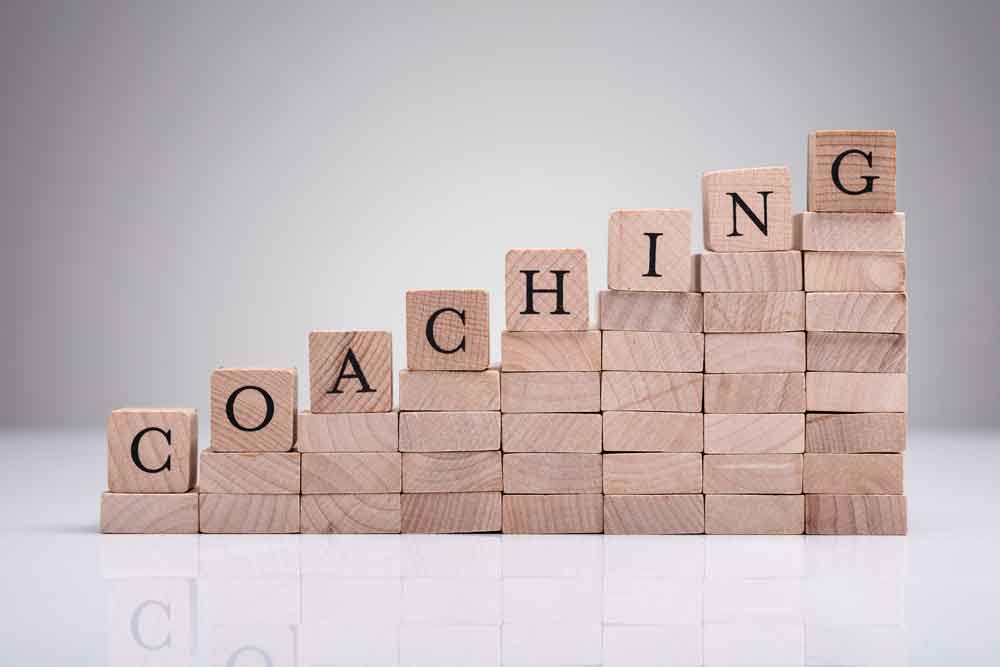 August 20, 2019
Do you consider yourself a high performing sales leader, but your sales force seems to consistently fall short in their performance – thus missing sales targets? Are you not seeing the attributes representative of top performers that you once did?  Is it possible to do all the right things to manage an effective sales team, yet reach a plateau in their growth & further development? This blog highlights five ways to enhance the fitness of your sales team(s) by putting on your sales coaching cap, maximizing engagement, and being a valued resource that draws out the best of each individual as you partner to produce revenue generating results.
If this resonates with you, know that many come to a point where they need to alter their approach and incorporate elements that have proven success to others. Shortly, you will read a story regarding my personal experience reaching a plateau in my fitness level and I will share the corrective action taken to develop and further strive to reach the best version of myself.  It all began by seeking additional support and partnering with others that first looked at ME, the individual, not just the target unattained or the issue-at-hand.  Whether the focus is improving in sales fitness or physical fitness, there seems to be a strong correlation in the behavior of a coach, especially those with the goal to unlock potential and fuel growth by creating awareness and leveraging the strengths of our greatest sustainable advantage – ourselves & our people.
Several years ago, I joined a new, trendy fitness center in my attempt to shed the "baby weight" after giving birth to a healthy baby girl. My goals were to increase my energy levels and improve overall well-being by changing my daily exercise routine.  Translation: I desperately needed the discipline to finally incorporate a daily (consistent) exercise routine.  I'd heard great things about this particular fitness studio and their explosive business model – although challenging, they have the reputation that you will see results.
I recall anxiously walking into their facility the first day and being welcomed with a smile, attention, and encouragement.  The second day, my anxiety decreased a bit, and again I received a warm welcome and cheerful words.  On the third day however, I was running late and entered the session during the instruction huddle – the time at the very beginning of the session where trainers explain the workout, demonstrate exercises/ best form, and motivate all participants. As the trainer was describing what to expect for the next hour, mid-sentence he turned to me, the late-comer, and directed everyone else's attention to me and began clapping, all the other participants (at his prompting) did so too. With humor and laughter, he said, "Thank you so much, glad you could join us… You are late! Five extra burpees at the end of the hour."
Blushing and embarrassed, I laughed and replied, "You got it coach!" Little did he know; I hadn't done a burpee in several years.
Every single day thereafter, whether I was late or on time, the coach would comment on the fact that I had arrived – they used humor to make me feel welcome and created an atmosphere of inclusion so I no longer felt like "the new girl." Among the many google reviews were comments like, "Walking into this establishment was a bit like walking into Cheers … where everybody knows your name." All of the trainers were diligent and persistent, determined to understand what I wanted to accomplish and help me build the confidence to get there.  They provided education and created a sense of awareness.  They took their knowledge and expertise and helped me devise a strategy, they set expectations that it would be challenging – assuring me that I would see results.  They offered undivided attention, tips to succeed, encouragement to keep trying even when many wanted to give up. The coaches kept accountability by analyzing meal plans and structured weigh-ins. They pushed me and everyone else to be better, stronger, and healthier.
They became part of everyone's daily routines, and we became part of theirs.  We were partners in our weight loss journeys and that kept motivation and inspiration high. "The point is, there's a feeling of community – a feeling that the people who attend are regulars, and in time, you could become part of their 'tribe.' Camaraderie and social engagement are paramount to a positive experience, this gym has been intentional about developing a sense of community within each studio." (verywellfit.com) It began to feel as is these coaches and their coachees shared a common goal: To develop the best versions of one another that was possible, learning the skills necessary to build strength and endurance.
---
During the times that direction was lacking, there was a coach available to provide feedback regarding progress and a plan for the next target/goal to meet. Ensuring that goals, motivations, and activities aligned with the objectives to accomplish.
---
Some may argue that a fitness coach is very different from an executive or leadership coach. However, a good coach in the business world, and more specifically in the area of sales, has similar objectives. Coaches wear many hats, and regardless of the type of coach we are talking about, all of them strive to draw out the best of those they coach by creating awareness, maintaining engagement, holding accountability and providing feedback – while maintaining strategic alignment of the front-line to organizational sales goals/objectives. The importance of each component is evident in every sales coaching relationship, and here's how:
1 – Awareness: An impactful sales coaching relationship begins with creating awareness of their potential capacity, areas of strength, and areas of deficit. It also begins with building an awareness of how others perceive them, their brand, and the value they add. Once awareness has been built, they can advance and grow from a different vantage point. Many companies today administer assessments that create awareness backed by statistical data, others use self-discovery techniques to promote self-awareness, and some leverage a combination of several tools. Creating awareness is the part of the foundation – it's difficult to work toward sales improvement or better sales performance if there is no awareness.

2 – Engagement: An engaged workforce is a happier, more loyal workforce. Sales coaches partner with external clients and/or internal employees in a thought-provoking and creative process that inspires them to maximize their personal and professional potential (https://coachfederation.org). As a coach, their goal is to continuously challenge mediocrity and the status quo by "pushing the thinking."  They cultivate relationships aimed at aiding sellers to explore various perspectives and approaches to achieve success in quota attainment, skills building, and ultimately sales effectiveness.
The ability to involve others from the perspective of helping them to achieve growth personally, professionally, and caring about them as individuals is a major component of starting an effective coaching relationship. Having a dependable and valued coach, as a resource that provides guidance to sales leadership and equips sales teams with tools/knowledge regarding the sales process, decision making, and the customer experience leads to improved sales performance. Companies that offer quality coaching positively impact every area of business – most importantly revenue growth and employee satisfaction. (www.thecenterforsalesstrategy.com)
---
According to The Center for Sales Strategy, "Companies with dynamic sales coaching programs that provide quality coaching can achieve 28% higher win rates & 7% greater annual revenue growth.  As much as 60% of sales reps say they're more likely to leave their job if they receive poor coaching."
---
3 – Accountability: A coach's grasp of an organization's main objectives and their coachee's role in the success of those objectives, while guiding through the premise, mindset, and activities to achieve results, affords sales coaches the ability to hold coachees accountable to consistently do the work that yield desired results.
To hold a selling professional accountable, coaches must be present and fully involved in the growth of the coachees and provide constant feedback.
4 – Feedback: The gift of feedback should be offered and solicited. In this partnership, both coach and coachee can benefit from real-time feedback that boosts self-efficacy and confidence. The GrowthPlay Chally Assessment™ has a competency (attributes, skills, behaviors critical for success in specific roles) that speaks about what feedback offers, such as: regular updates that verify satisfaction, the ability to uncover minor issues before they escalate, suggestions for continuous improvement, demonstrated attention level, and ability to anticipate and remove potential sources of dissatisfaction. To provide feedback that adds value, there are two specific areas to consider: intent and approach. The intent of feedback should be constructive and positive; meant to edify and build up, rather than tear down. The approach taken should also be customized to the individual being coached.
Another great component of coaching is the desire to grow and better ourselves as coaches, as a good coach will also solicit feedback from the coachee to ensure their satisfaction as the client.  "When best is available, even if not yet realized, good and better just aren't enough." The best feedback should catapult everyone involved from good, past better, to the best.

5 – Alignment: Big picture thinking with simplicity – the ability to break down the larger vision into smaller, digestible responsibilities to help strategize and to be a conduit for others to reach their best. A good coach has the ability to align major goals to specific, repeatable actions. Another area of alignment is aligning awareness of strengths, styles, and skills to assess "what good looks like" in terms of activity, and what is important for specific role(s) and the organization as a whole. An example of this would be company ABC's strategic objective to be recognized as the leading customer service provider of their industry, awarded by J.D. Power. To accomplish this goal, all client-facing employees commit to a value-adding activity to their pitch/routines such as offering customers an evaluation of their accounts to offer additional savings and/or promotions OR sales representatives surveying their clients at the end of each interaction regarding their experience in an effort to ensure satisfaction.
For those of us in sales enablement, sales management, or talent management who are aiming to enhance your sales force's fitness, to see growth and results – consider incorporating a few of these coaching attributes. Exploring new innovative ways to bring out the best of your best will empower your teams and positively impact you, your goals, and your organization overall. To accomplish all goals, whether they be in improving sales performance or other areas of sales effectiveness, it begins with our biggest asset which is our people – ensuring they feel a) welcome & engaged, b) confident about what they can expect, and c) encouraged. This will help begin a coaching relationship that drives measurable results – just like I experienced as a result of joining a new, trendy fitness center.
For more tips on sales talent management, check out this blog: "Win the War for Sales Talent: 3 Ways to Onboard and Nurture a Successful Sales Team."