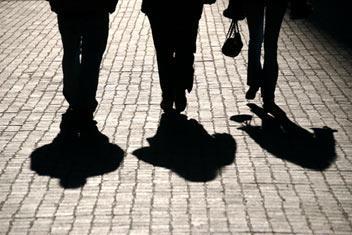 March 24, 2016
When a new hire fails to catch on with your sales team, it is a financial burden. It can also hurt the morale of your existing staff. Recognizing and guarding against the more common causes of new hire failure improves your chances of routinely landing the right potential candidates.
Here are three reasons new hires fail and strategies to improve your success rate.
Lack of Fit
The first point of possible failure is the recruitment and selection process. If you hire someone who culturally or technically doesn't fit into your organization, it is virtually impossible to avoid failure.
The best strategy to improve accuracy in screening is to look at your data and develop ideal profiles for each sales position. Analyze the qualities and behaviors that make your top reps successful, and use those as a guide when formulating recruitment and hiring plans.
Lack of Effective Onboarding
Even if you have hired the right person, failing to assimilate the new hire into your organization spells trouble. You need a thorough, long-term onboarding plan that allows the salesperson to feel comfortable and ramp up performance for the first six to 12 months on the job.
We are often so eager to get new hires up to speed that we tend to overload them with information during their first couple of weeks. Think of onboarding as an ongoing process. Work with new hires to create their own action plans and reassess them often. Give feedback and help new employees strategize.
Poor Coaching
Sales leaders carry a lot of weight in ensuring success and longevity of a quality new hire. Work with a new hire to establish both short and long-term goals, as well as six to 12 month objectives. Create a plan for training and development over the course of that time.
Dedicate extra meeting and coaching time to new hires. Even those with prior sales experience need time to acclimate to a new company and new solutions. Don't assume that a rep who achieves early success requires no ongoing attention. Remain committed to reinforcing positive results while continuing to look for and address opportunities for improvement. Regular, timely, positive and constructive feedback are vital.