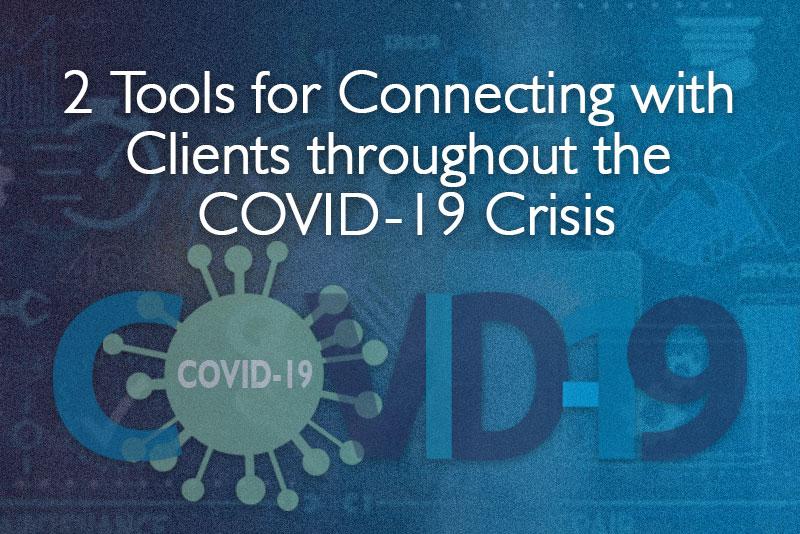 April 21, 2020
What can you do if you are a sales professional or business leader worrying about the impact of Covid-19 on pipeline growth, customer responsiveness, and quota attainment?
First, recognize that you are not alone. In a March 2020 survey of sales directors, LinkedIn found that:
55% of respondents anticipate a decrease in pipeline (with 14% expecting a significant decrease)
44% of respondents anticipate a decrease in responsiveness to outreach (with 8% expecting a significant decrease)
60% of respondents anticipate a decrease in closing deals (with 18% expecting a significant decrease)
Second, focus on what you can control. While you may not be able to close as much business in the short-term, you can continue to build relationships with your customers and prospects. Keith Richey, Senior Director of Global Marketing for LinkedIn, offers this advice: "In today's uncertain environment, it boils down to this: be human."  Even if there's not a transaction to be had in the near future, make an extra effort to stay connected. As Richey writes, "Not every interaction with a buyer is about trying to sell or even solving problems. Sometimes, you just need to be an active listener. Be authentic and avoid the temptation to be opportunistic."
This sentiment is core to our philosophy at GrowthPlay. We are is rooted in the revolutionary idea that authentic relationships are the foundation for sustained revenue results. We coach our clients to think of sales as an act of service. Instead of viewing sales through a narrow transactional lens—asking, "What can this person do for me?"—we challenge our clients to expand their view of interactions with colleagues, clients, and potential clients. By asking instead, "What can I do for this person?" and acting in the spirit of service without necessarily knowing whether that decision will pay off now or down the line, we can create new energy and new possibilities as we kick off a virtuous cycle.
It may not be easy to immediately quantify the results of generous behavior in terms of conversions and billings, but science demonstrates to the tangible personal and social benefits of giving. (To read more, check out Deb Knupp's post Why Generosity is Good for Business.)  Embracing this new way of thinking—sales as an act of service—drives real growth in the long term.
That's why we'd like to offer you, and your customer-facing sales and service teams, two tools for building relationships and staying connected with your customers during the Covid-19 crisis:
B2B Sales Bingo
Enjoy this daily motivational bingo board. Go for a traditional "Bingo" or challenge yourself to a blackout day. Either way, use these reminders to focus on what you can control and invest in your clients and in yourself.
10 Ways to Maintain Relationship Connections
When your customers are worried and stressed, it's time to put pipeline and quota to the side and focus on what you can do to show them you care.  Here are 10 easy ideas that will have a big impact.
Building Virtual Relationships
Tracey Wik and Blythe Kazmierczak offer tips for connecting with clients and building virtual relationships amid the COVID-19 crisis.